SCM themed apartments Vienna - Hours or days like in a hotel, but more private
Hannovergasse 5 1200 Vienna Phone: +43 699 13321670 (until 8pm) | office@scm-apartments.at Deutsch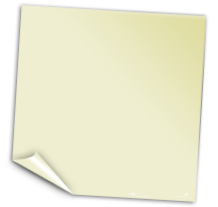 Welcome to our
extraordinary apartments in Vienna!
The recently refurbished house from the turn of the century is fully equipped with modern facilities.
All apartments and suites are located on the upper floors and are absolutely new and upmarket.
Free WIFI for our guests
Convienient access via elevator.
Our apartments are smoke-free.

There are several different themes of decoration awaiting you.
Enjoy beautiful days or hours with us, almost like in a hotel but more private and discreet.
Rental options:
on a daily basis
on an hourly basis
for your private party
SM Studio

More information and make reservation
You have special ideas? Don't hesitate, ask us, we are happy to help. You can also meet more than one apartment at the same time and arrange special parties...
Tel.: +43 699 133 21 670 (until 8pm!)
Book an apartment now...
Bath towels, fuzzy soft bedding and shower gel are included!
Rooms with the sparkling extra
Experience pure passion at the
Apartment Cinderella
that is equipped with a luxury bath tub.
or create unique memories at the magnificent
Barock-Spiegel Suite
that comes with a luxury bed surrounded by multiple gold framed mirrors to create a unique environment to enjoy intimate moments.
or choose the stylish apartment
Modern Art
with a DELUXE XL-COUCH and the flirt-bar for that extra bit of comfort
or maybe you are looking for something more spacious and you are into more particular things, then the
Fetisch & SM Studio
with 120m2 is the right choice for you. Chose a room to your linking - the one with a whirlpool or the one with a bath tub and a flat screen tv in the bath room. There are even more high lights waiting for you!
Rooms with the glittering extra
with special effect lighting and over 30 preprogrammed scenes everything shines and glitters
sensuality and wellness melt into one harmonious experience
... that will encourage the lovers to completely devote themselves to their wishes and desires